Highlights

Be Yourself , Never Stop

www.sweetangelshop.sg

If you love SweetangelShop products, download our app

"SweetangelShop"

in your phone for faster and easy shopping!



WELCOME!


What About Quality and Services?

Year End Star Buys

Graphics Shorts - $16.90
Waves Shorts - $17.90
Summary At A Glance



Your Fitness Journey Begins Here.....


Design: SweetRun
Shorts
SweetRun Shorts is made with 89% Polyester and 11 Spandex for quick dry. Its a combination of fashion with sports. Edge of the shorts are made with mesh material to create a small sexy touch. Comes with an inner tights to ensure no embarress moments. Wearing this shorts for running and stretching is not a problem.
Design:
Happy Shorts

Happy Shorts is made with dri fit material with soft spandex inner tights. Outer shorts is made with breathing holes to ensure better airflow. Comes with 1 hidden pocket and one back pocket with zip. Have rainbow color drawstring. Thick and tight waist band.

Design: Moon Shorts
Moon Shorts is made of dri fit material. Once we touch the material, we like it immediately. Inner pants is made with soft and good breathable material. If you do not like inner pants to be longer than outer short, this piece is a must have. If you like energy colors, neon green and neon pink will be the color for you. If you prefer simple, black will be the all time favourite.
Design: Aqua Shorts

Aqua Shorts is made material similar to swimming material. Suitable to water sports. Comes with side strings which can be adjusted. Inner material is soft and comfortable. Waist band comes with a draw string.

Design: MZ Skorts



Design: Feather Shorts


Feather Shorts is an ultra light weight shorts. With no inner, quick dry material with side mesh. Very suitable to wear with a pants or tights. Due to side mesh material, it will be slight see through hence this will need to be worn with another piece inside.


Design: U Shorts



Design: Breeze Skorts

Breeze Skort is our newest addition skirt short. Outer layer is made with 100% polyester and inner tights is 90% Polyester 10% Polyester. Exercising can also be done with a touch of feminine. At the thigh area, there are anti slip stripes which helps to prevent tights from moving up during movement. This is reduce the need to constantly pulling the tights down. Comes with 5 very unique designs matching with inner tights which is not see through. Exercise safely with a skirt now.
Blue
Gray
LimeGreen
Pinkred
Purple


Design: Graphic Shorts

Graphics Shorts is a very nice short which is made wih good and very comfortable material. All comes with a special design or color tights that makes you different from others. Not a easy shorts to find in Singapore. Back length is longer than the front length to give a longer leg effect. A highly recommanded shorts, with this your gym and run will never be boring again. We have taken the photo ourselves to provide better details.

#1 to #10 outer piece is Black
#11 #12 #13 outer piece is Light Gray



Our Model Waist is 72cm, Hip is 90cm, she is wearing S size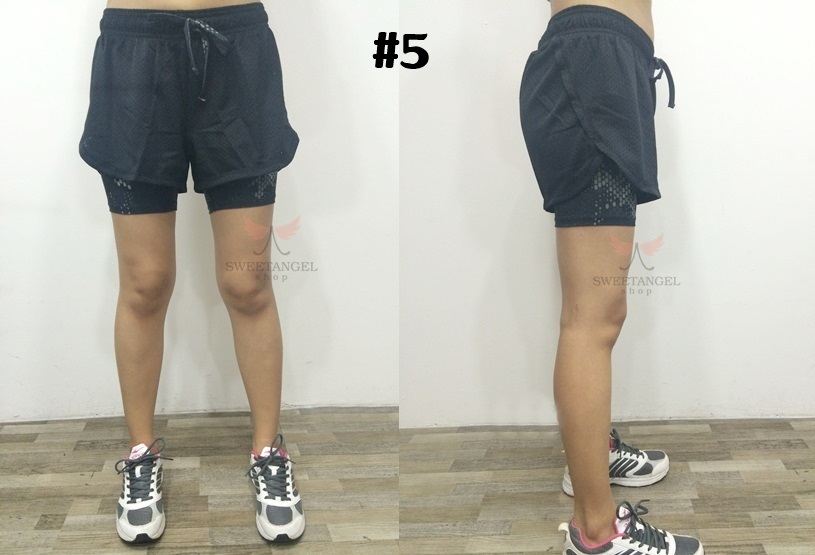 Design: Wave Shorts
Wave shorts, by looking at the picture the outer piece looks like thick cotton? Then you are wrong, outer layer is a thin smooth polyester material dri fit material. The texture visual design is created by laser printing. Very comfortable and easy matching shorts.

**Gray/PinkString Tights is grayish black


**Due to lighting, Actual Gray is a lighter tone


Design: My Shorts



*New Color Combi with S sizes added*

My Shorts comes in different combine colors which makes it fun and personalise to your own favourite combination. This shorts does not have drawstring which is suitable if you hate those drawstrings which is dangling or having drawstring marks showing at the band. Comes with inner elastic thighs and dri fit outer material.



Design: Proof Shorts


A very unique and special designed running shorts. Made with a raincoat like material at the outer, ensure this shorts is light like a feather. Comes with a inner tights which is made with soft breathable material. Comes with two colors, got to collect them.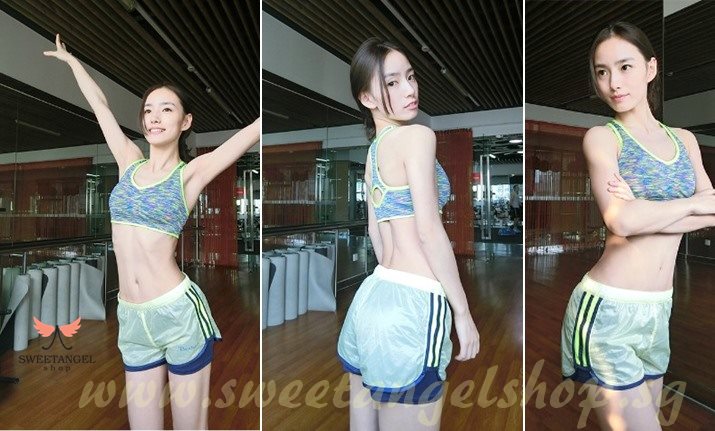 Design: S Shorts

S Shorts comes with a hidden pocket for your keys or small items. No inner, material is elastic and breathable. Comfortable and soft.

Design: Synergy Shorts


Comes with one hidden pocket and one back zip pocket

Design: Pro Shorts


Design: Zero Shorts
Design: R-Gym Shorts


R-Gym Shorts is made of 92% Polyester and 8% Spandex which is elastic and dry fit. Designed with 2 small side pockets which is suitable to put your phone or small items. Body huging design to provide max comfort during your workout.

Design: Edge Shorts V2


Edge Shorts comes with a inner tights. It is beautifully designed with color edges which is very compatible with the cool black surface of the shorts. Please take note we have improved our Edge Shorts to version 2. We have include more trendy colors, increase cutting to bigger size and include elastic band at the waist. It is very important to note product quality varies among different sellers even though picture used is the same.


Design: Cool Shorts
Cool Shorts is one of our newest premium design. With this shorts, you will not need to worry about those irritating guys looking at you while you just want to do some stretching on the
floor after a long run or doing sit-up in gym. Made with quick dry material and a stretchable
and comfortable inner tights. The shorts has stretchable rubber at the waist with drawstring
which you can tighten the shorts further for better fit. Comes with 3 sizes with very nice color combination. Limited stocks hence grab fast.




Design: Cross Color Shorts
Cross Color Shorts is a loose fit running shorts hence cutting is bigger than normal. Made with quick dry material, with a hidden small pocket for keys or small items. This does not comes with inner piece, suitable to be worn with tights or leggings.

(Example if your waist measurement is 73-77cm, you should choose size S)
Material: 87% Polyester 13% Spandex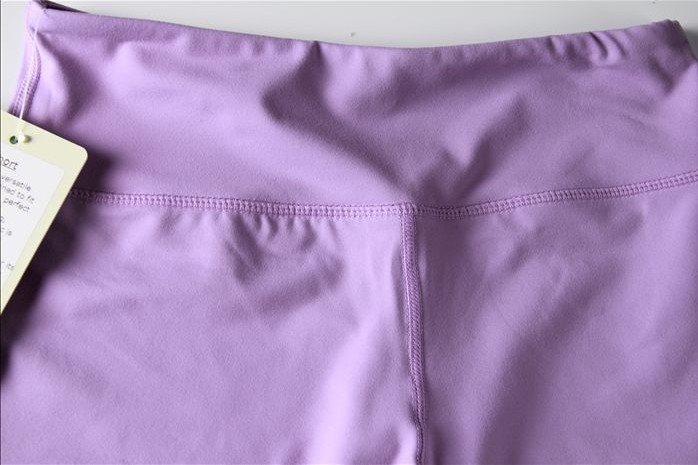 Black


Gray

Blue
Purple