Highlights
?
Tempered glass installation guide
Installing NanoTech's tempered glass screen protectors is simple, hassle free and quick.

For the guide below, we used Samsung Note 4 as an example to illustrate the installation process. This installation method can be applied to all mobile/tablet devices.
*Note: Small bubbles usually disappear after 1 or 2 days.
Please read disclaimers / terms and conditions before purchase!
TERMS AND CONDITIONS
 for exchange/return /REFUND.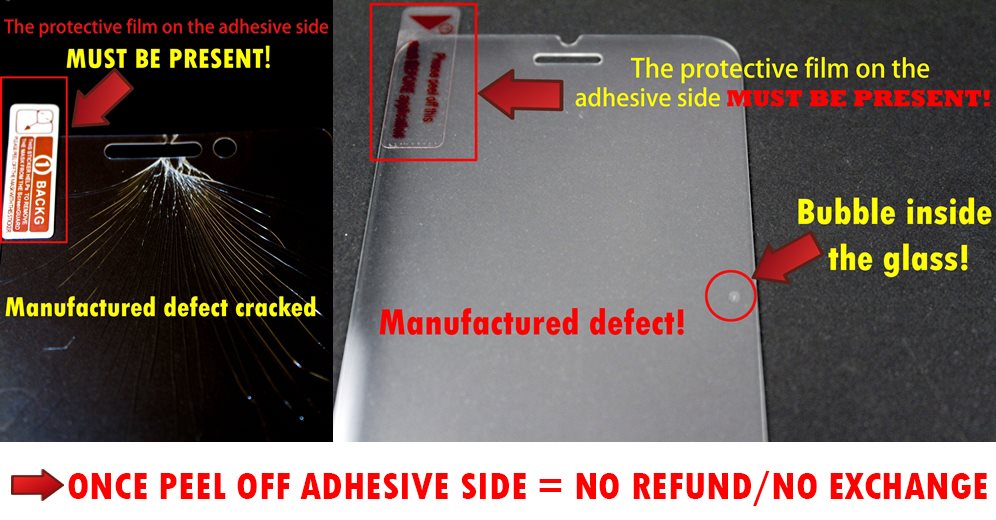 ONLY 3 CONDITIONS ARE VALID FOR EXCHANGE/RESEND/REFUND/RETURN
1) Wrong order sent (eg, ordered note 4, received iphone 6.)
2) Bubbles formed WITHIN the tempered glass itself. (illustrated in the photo above.)
DISCLAIMER: Bubbles caused by removal of plastic protection film is not counted as a manufacture defect. We will not exchange      products with bubbles formed between the glass and the plastic.  
3) Cracked upon delivery.