Highlights
Click below images to select options.
?
? Kevin Recommended  ?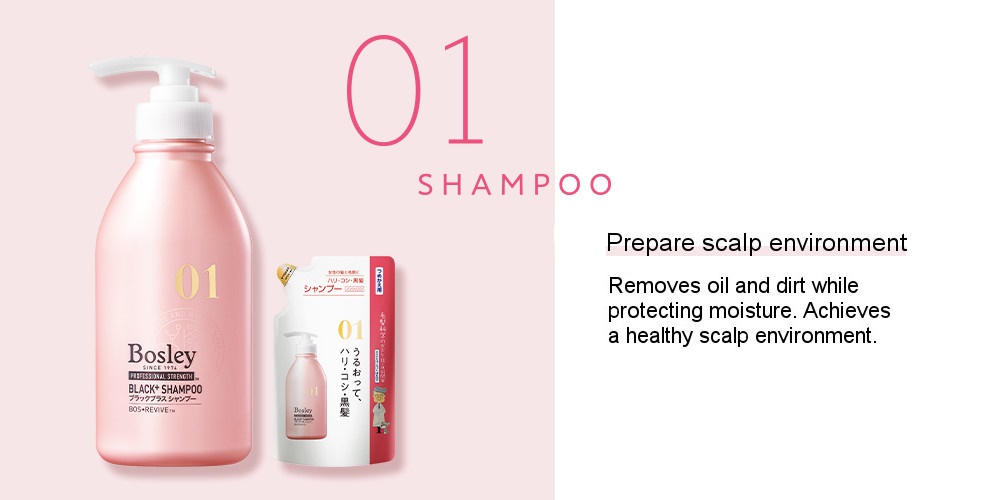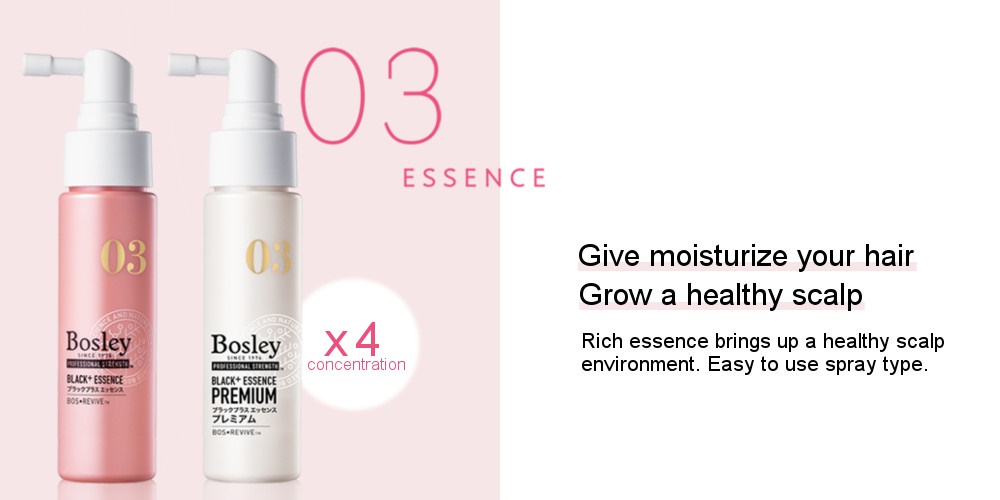 STEP 1.
[Shampoo]
Rinse scalp and hair thoroughly with warm water and shampoo well. Let's wash like a massage. Rinse thoroughly after packing.
STEP 2.
[Conditioner]
(1) After shampooing, lightly drain the hair and apply an appropriate amount gently from the tip of the hair to the entire hair.
(2) Massage to reach the skin.
(3) After leaving for a while, rinse your skin and hair firmly.

STEP 3.
[Scalp Essence]
We recommend that you use after drying your hair after washing your hair.
After drying the hair, spray one push at 4 to 5 places and massage it into the scalp.
Bosley Professional Strength Black+ Shampoo 360ml volume shampoo
Bosley Professional Strength Shampoo 360ml
Bosley Professional Strength Conditioner 360ml
Bosley Professional Strength Black+ Essence 50ml scalp essence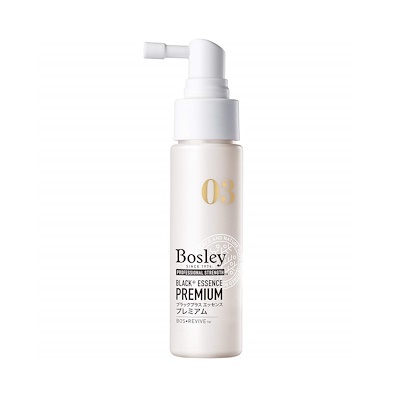 Bosley Professional Strength Black+ Essence Premium 50ml scalp essence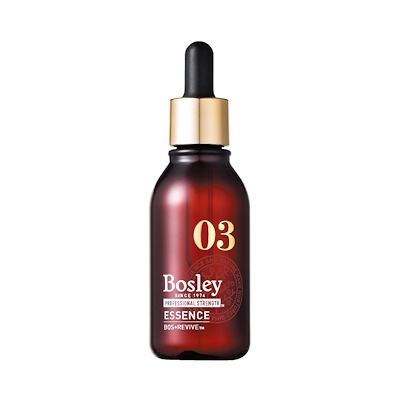 Bosley Professional Strength Scalp Essence 50ml