Highlights
NOTICE

In view of the latest circuit breaker measures,
we will be shipping all orders starting from

Jun 03 2020.

 

May we together stay safe and healthy. ????d???? 

#sgunited


2 DAYS ONLY - MAY 30~31
GROUP-BUY SALE
GRAB $5 Qoo10 COUPON
FOR INSTANT SAVINGS!

BUY 3 TUBES TO GET 1 MORE FREE
BUY 4 TUBES TO GET 2 MORE FREE
+ EXTRA $3 SHOP COUPON DISCOUNT


Apply $5 Qoo10 coupon to save even more!




????

EXCLUSIVE OFFER

????

BUY 10 TUBES TO GET 6 MORE FREE!!!

MORE DETAILS BELOW!


.....
Here's the latest from happy customers who tried Eauphoria:
HYDRATES AND IMPROVES SKIN TEXTURE
" Could not do without it since my first purchase in 2016.
My skin was dry on the inside and somewhat oily on the surface. The lotion balances it perfectly - light and comfortable feel on the outside and my skin dont feel taut. Even my beautician notices the difference when I go for my regular facial. And not to mention the immaculate service... "
" 

Great value with the promo now, I got 10 straight up.

I've been using this since it's launch, I literally cannot do without this simple tube of hydrating fluid that calms my easily sensitised skin. Isn't heavy and creamy and doesn't clog pores. It doesn't do magic but sure as hell comes close to it. Without this, my skin is like a grumpy kid, turns oily quickly, irritated in the ac, gets tight on flights etc.

With this, my skin just behaves. I've tried at least 10 other "hyaluronic acid serums" from korean to european brands. No go. Sticky, can't absorb, heavy, or just does nothing.



This is THE ONE. Buy it already if you're considering.

 "
FOR SENSITIVE SKIN WITH ECZEMA

" Purchased 6 tubes after my first trial of 2 tubes. This works well on my sensitive face with eczema. Seller even text me to inform when item was sent out & also how to use the product. Great service & gd product indeed. "
BRIGHTEN AND SMOOTHS


" ...Item received in good condition .. love this product so much .. it really makes my skin so smooth and bright... "
OIL CONTROL, REDUCES REDNESS & BLEMISHES

" 2nd purchase. I bought 1 to try about 2 weeks ago and it works very well for my skin. I have redness on my face, acne due to skin and sebum imbalance. After trying this for 2 weeks, the redness and acne disappears. It helps to control sebum too. Non sticky and fast absorption, good to use under make up too. Highly recommend for those facing skin sensitivity :) "
SUPER HYDRATING

" Prompt delivery with personalised message. Like the personal touch. The product is good, super hydrating, would definitely come back for more! Thank you! "

Read on and learn what Eauphoria can do for your skin!
[ EAUPHORIA MOISTURE BOOSTER 30ML ]


NEW PACKAGING
EVEN BETTER PRICE!!!
2019 LOWEST PRICE!!!
NOW ONLY

$15.88 /- each tube


(you receive 1 tube Eauphoria 30ml
)

...
GROUP BUY SALE!!!

GRAB NOW BEFORE PRICE GOES UP...


BUY 3 TUBES GET 1 MORE FREE
+ FREE SHIPPING

ONLY $11.90ea BEFORE Qoo10 COUPONS!
(you receive 4 tubes of Eauphoria 30ml)
...

BUY 4 TUBES GET 2 MORE FREE +
EXTRA $3 SHOP COUPON SAVINGS

ONLY $10.09ea BEFORE Qoo10 COUPONS!!!


(you receive 6 tubes of Eauphoria 30ml)
...
????

EXCLUSIVE OFFER

????

BUY 10 TUBES GET 6 MORE FREE +
EXTRA $10 SHOP COUPON SAVINGS

ONLY $9.31ea BEFORE Qoo10 COUPONS!!!


(you receive 16 tubes of Eauphoria 30ml)
SAVE MORE WITH COUPONS!!!
d 
BUY 4 TUBES - SAVE $8
d
DON'T FORGET TO APPLY
$5 Qoo10 + $3 SHOP COUPON FOR THE LOWEST PRICE EVER!


EAUPHORIA:
ONLY
$9.25
/-

per tube

HOW-TO GET THIS PRICE?

i.

CLICK HERE TO GRAB Qoo10 COUPONS

 
ii. BUY 4 TUBES OF EAUPHORIA
iii. APPLY $5 Qoo10 + $3 SHOP COUPON @ CHECKOUT!
Order EAUPHORIA today and look forward to healthy and glowing skin!!!
NOTE: ALL ORDERS SHIPPING OUT IMMEDIATELY, DELIVERY IN 2-3 DAYS.
THE EXPIRY DATES OF COLLAGENEROUS IS SEP 2021 - EAUPHORIA SEP 2022. 


...
SWISS ENGINEERED SKINCARE FOR SENSITIVE SKIN
+ 
DOES YOUR SKIN FEEL DRY AND LACK RADIANCE?

THE REASON? YOUR SKIN IS THIRSTY. AND THAT'S WHY YOU NEED EAUPHORIA.

Beauty Experts

from around the world tried Eauphoria. Here's their thoughts:

"Even the slightest boost makes such a huge difference.
The more hydrated skin is, the plumper and glowier it looks.
And that always makes you look younger. 
Eauphoria does add a lot of hydration to the skin."
- Gio of Beautifulwithbrains - UK 
"I found Eauphoria to be great at hydrating my skin,
and I love the fact its super lightweight and feels like nothing,
which means I can use it under my sunscreen in the daytime
without worrying about it interfering too much with coverage."
- Michelle of Lab Muffin - Australia

"I tried Eauphoria for about six weeks and my skin looked lovely throughout.
My skin never felt itchy and looked radiant... I like the feeling of hydration on the surface of my skin...
If you have oily skin that is also magically dry, this is exactly what you want."
             - Kelly Gould of Gouldylox - USA

"Usually, there will be some tightness around my cheeks and jaw area in the evening...
it does not help that I am stuck in an air conditioned environment the entire day.
After using this combo for about a week or so, I did notice that my skin felt more supple and hydrated.
I also did not feel the tightness throughout the day - great sign that the skin is retaining its moisture!"
- Sarah of Beautybyrah - Singapore


"Eauphoria is incredibly soothing on my dry, sensitive skin and I love how much
it calms any irritation I might be experiencing... its such a lovely skincare treatment
as it feels like a drink for the skin... My skin really does look and feel considerably less
dry and dehydrated."
             - Gemma of Missmakeupmagpie - UK

"I found Eauphoria to be especially amazing over the cooler months. It is almost gel like in texture, and works to lock hydration deep within the skin layers. While it kept my skin moisturised and plump it didn't have a heavy or greasy feeling about it at all - and best of all it is perfect for all skin types, including sensitive and oily skin." 
- Chantelle of CeceandGrace - Australia


"My skin has felt soft and smooth to the point that even the texture of my skin even appears smoother overall... (Other than my small stress breakout) my skin has felt really healthy over the past few weeks. I put these effects more down to Eauphoria..."
             - Rachael of Helplesswhilstdrying - UK

LATEST!! YOUTUBE BEAUTY EXPERT SEREIN WU
TALKS ABOUT WHY SHE LOVE QLABO PRODUCTS


HONG KONG MAKEUP ARTIST - CAYIN LUI
SHARES HER EXPERIENCE AFTER TRYING EAUPHORIA



THESE ARE TRUE WORDS OF OUR HAPPY CUSTOMERS. THANK YOU!

USER REVIEW #1

My facial skin is very weak and sensitive to almost all skincare, it breaks out in painful blisters whenever I use any products as you can see in the 1st pic. Then I tried Eauphoria & Collagenerous. In one-month time, my skin heals and is healthy again as in the 2nd pic.



USER REVIEW #2

I am so so glad I found this product. This is my 2nd purchase of 4 tubes, so yes, it hydrates. I've sensitive skin that breaks out in bumps or rashes easily, even when it gets too warm or cold. This clear gel absorbs so easily, soothes & hydrates immediately, I no longer travel without this... good stuff, Holy grail, happy happy customer.



USER REVIEW #3

Definitely adding these 2 products to my skincare routine. Keeps my skin moisturized for the entire night in air con room.



USER REVIEW #4

Where has this been all my life?! I think this just might be The One! No more flaking for my dehydrated combination skin! Like that the packaging shows exactly how much you should use... All in all, these are some awesome products that I'm likely to reorder. My skin is very pleased!



USER REVIEW #5

Really excited when I saw a product thats being marketed for sensitive skin, without all the frills but with a whole lotta science. Received it today with a little note which is a nice touch. Looks promising! Texture is watery gel like, scent free, and absorbs well. Feels really soothing on my skin thats flaring up again from an allergic reaction to the bad air lately...



USER REVIEW #6

... and the second time round I loaded up with 6 tubes! This product saved my confused (dehydrated yet oily and prone to breakouts) skin. I don't flake anymore and rarely get any zits now, thanks to the oil free formula. Eauphoria is such a great moisture booster that I won't be surprised if a major skincare company wishes to to buy it over!



INTRODUCING...


PRESS REVIEW
In less than a week, the discomfort and tightness that I experienced after my return to Switzerland disappeared completely... and in the days and weeks after that i could feel my skins moisture levels slowly normalizing again.
- kissandmakeupsbeautyblog

I love that this treatment doesnt make my face feel oily like a lot of other products with moisturizing agents do. This one does a great job of maintaining moisture balance, as well as giving an instant hydration lift and a perfect glow. 
- stylelullaby


This gel is highly moisturizing, it instantly hydrates and also left my skin smooth and glowing... It has a lightweight water gel texture, that absorbs into the skin quickly. Super lightweight, non-greasy, and not sticky. Thumb up!
- kelynnstory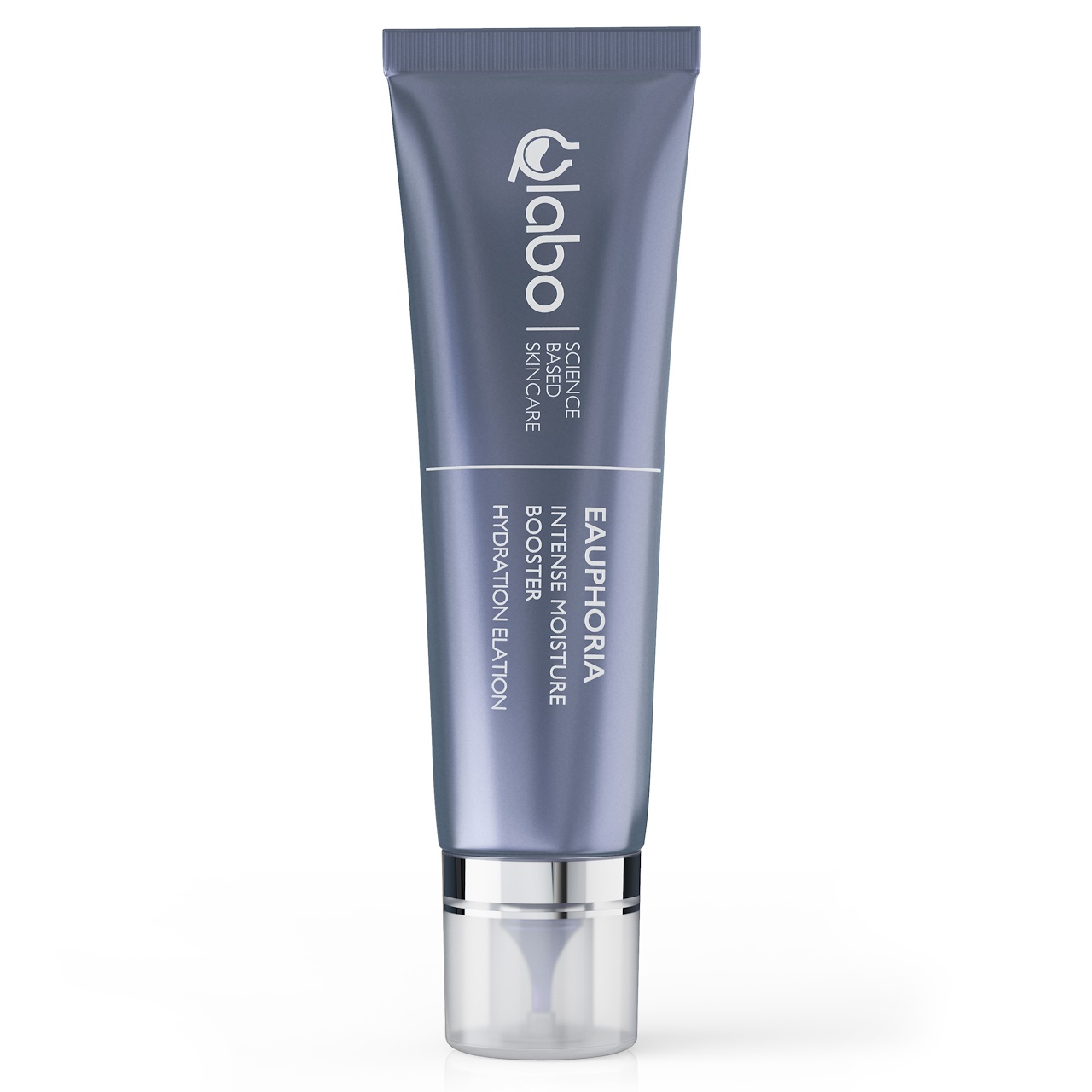 PRODUCT DETAILS

EAUPHORIA COMPLETE MOISTURE TREAMENT
Texture: Lotion-Gel
Size: 30 ML / TUBE
Online Retail Price: SG$39

What it does: Hydrates and Brighten the skin






AND HERE ARE EVEN MORE USER REPORTS :-

Highly recommended! Those who have dehydrated skin MUST try! I have combination and dehydrated skin, pores are always enlarge becoz of that. But surprisingly this two products really do wonders, after 2 days of trying, I can see improvements...


USER REVIEW #8

I have been using Eauphoria for 3 months now and I'm really loving the hydrating effect it has on my skin! I think I bought 4 tubes previously and because of the promotion, I bought 6 at 1 go... Thank you very much!



USER REVIEW #9

Seller is nice to text me the next day of my order to inform me of the delivery that will be arranged and how I should use the product... Product is fast to absorb, have sinced used a tube of of the product and I felt my skin more supple and hydrated... My mum took one tube to try and she loves it as well. Will purchase again soon..



USER REVIEW #10

This is my second buy, very fast delivery and good service from seller, always send message before deliver. This product is very good! No stickiness but very moisturizing. I used it during my winter trip and no other product added, and my skin never experience any dryness at all! Will definitely buy again!



USER REVIEW #11

Quick delivery. Seller was nice to include a note and whatsapp on how to use product. I have sensitive skin and works for me providing enough hydration without greasy feel. No allergic reaction to Collagenerous samples either. Will buy again when there's offer ;)



USER REVIEW #12

It was prompt delivery within 2 days after the order! Thumb up! 2nos of EAUPHORIA Moisture Lotion + 15 days of Trial Pack were well received in good orders neatly packed. Very efficient seller; they always thankful to the buyer for ordering as well as the status of the shipping on delivery; very nice of them for valuing their customers. The Texture of the EAUPHORIA Moisture Lotion is very light; like a watery gel. It was fast absorbing. no stickiness, no irritation, smooth, moisture and reduces the skin redness. Suitable for all skin types, must try!!



USER REVIEW #13

Love the products! This is my second purchase. I am able to see results within a month. Skin is hydrated and complexion looks brighter and clearer.



USER REVIEW #14

The quality of both Eauphoria and Collagenerous is excellent... They are both mild, non greasy and didn't cause breakout on my ultra sensitive skin. I had a very dry and rough patch on my upper lip which no lipbalm was able to soothe it. But Eauphoria and Collagenerous did a wonderful job to moisturise the area and it recovered in 3 application within 2 days...



USER REVIEW #15
Good Service! This is my 2nd time bought. It's really improve my skin. I like this product... Thanks so much!!!



USER REVIEW #16

Fast delivery, good product. Ordered on Friday and received on Monday. Like the moist on face, not feeling sticky and it controls sebum.



USER REVIEW #17

Received in 2 days and really nice seller with good customer service... tried twice (night and morning) can feel skin is softer and more smooth than before... will try other product also.



USER REVIEW #18

Thank you seller for the fast delivery and samples. The lotion-gel is moisturising and not too sticky for my combi/oily skin. Wish I have found this product earlier!




USER REVIEW #19

Been using this product for a few days, can feel skin is more radiant. The free gift also quite good! Will buy this product!



USER REVIEW #20

Good hydration effect I can see within 1 week of use and best of all it doesn't cause pimple. Will continue using. I just re-ordered. :)



USER REVIEW #21

I chanced upon this product when I won the auction deal. It is good and the service very personalized. Recently bought a whole lot more because the deal is to too good to miss. :)



USER REVIEW #22
Everything about the customer service aspect was excellent! From the small little handwritten card to the follow-up of order through whatsapp, the whole buying experience was indeed a pleasant one!



USER REVIEW #23

Quite good... Almost finish a tube. Face becomes smoother and more hydrated. Value for money.


USER REVIEW #24

Received in good condition. Obvious oil and a bit of pore reduction after 3 days use. Subject to further observation. Overall is good.
USER REVIEW #25
Received fast within 3 days... Had tried for one nite, as I am sensitive prone, I don't feel any redness or itchiness after applying... gd product! 
USER REVIEW #26
Fast delivery and seller send message to explain how to use. Both product are very light, absorb fast and no greasy feeling. Will definitely buy again after finish use.
USER REVIEW #27
—;()ÑíáВ6'Êé160l 1(†Ùà)8茤 ¹ÇOF/'(8 ¹ý :À:˦" 15)Œ¤ >"9"
USER REVIEW #28
Like this product as it doesn't tested on animals and texture is great for my skin, feel moisturise after application. As a return buyer I would suggest seller include samples of other related products for customers to try out. (QLABO: Thank you, we're working on it!)
USER REVIEW #29
Another purchase from Lanus. Delivery is prompt as always. Works well with hydration. When I wake up in the morning, skin is not greasy and under eye area still feels moist.
USER REVIEW #30
Major point is the products really work!! But on TOP of that, I'm very impressed with Lanus' knowledge and service given, his know-how is unbeatable and only as it should be as the man behind the brand itself, but the way he serves and his sincerity came right through despite all my silly questions and concerns, and that's very rare. At the same time, I will have to say this got to be the most well packaged delivery AND the fastest considering I just ordered over the weekend... So quality of products - checked, customer services - checked, promptness of delivery - checked, seller knowledge - checked, Generosity with freebies - checked, what more can a buyer ask for? Thanks!!
USER REVIEW #31
2nd order. Super fast delivery, order on Wednesday, Thurs receive seller msg regards delivery and receive them on Fri. My skin have improvement, more hydrated. Thanks seller.
USER REVIEW #32
Very fast delivery. Received within 2 days. Good customer service. I like both product, non greasy, non sticky. Give enough moist and cool texture. I simply love it! Wiil buy again.
USER REVIEW #33
Bought these for my mother. Together with Collagenerous, it is good stuff.
USER REVIEW #34
Helps to soothe eczema skin, light yet hydrating. Very responsive seller!
USER REVIEW #35
Nicely wrapped in box and it is very hydrating and quick absorption.
USER REVIEW #36
Great product and highly recommend to women aged 35 and above

USER REVIEW #37
Fast delivery, good product. Repeat purchase for 2nd time. It keeps my skin moist.
USER REVIEW #38
Good product with fast delivery. Skin feels really moist after applying it.
USER REVIEW #39
Nicely wrapped in box and it is very hydrating and quick absorption.
USER REVIEW #40
Very fast delivery, nice touch with hand written note. Absorbed quickly by the skin, effect is great. Will buy again.
USER REVIEW #41
Received fast and products can be absorbed very quickly to the skin. Great buy!
USER REVIEW #42
Fast delivery! Tried the product and saw the results the day after!! Have been using it every night since. Super hydrating as the product claims, skin is smoother! Will purchase again!
USER REVIEW #43
It really provides good and quick hydration to face!
USER REVIEW #44
A friendly seller who sends text when sending out item. Also gives description on how it should be applied.
2nd purchase. It worked and fine lines seems lesser ESP when I smile. Lightens previous scars as well.
USER REVIEW #45
2nd time purchasing from lanus and he got to be the most friendly seller. Personally dropping message to follow up and thanking us for the purchase. I gift the first purchases for my parents and husband on Christmas day n they started using on the very next day. My husband is 39 my folks are 63... the immediate effect we saw are smooth skin n less visible wrinkles. They are very pleased hence the second purchase :))
USER REVIEW #46
Seller is kind to send instructions on how to use the product and give generous free samples. I have very sensitive skin, tried the gel and it works well to calm my skin. The texture is smooth and not sticky, easily absorbed into my skin.

Skin feels more soft and less redness the next day.
USER REVIEW #47
Awesome product!! I think I bought 6 tubes so far and it's working really well for my skin :)
USER REVIEW #48
Item well received. Both products absorb easily. It helps to calm my sensitive skin.
USER REVIEW #49
Agree on intense hydration. It is good to use on my sensitive face, non sticky which I like best. No strong scent which I'm afraid of. Worth to give a chance for trial. WIll buy again.
USER REVIEW #50
Very good for my super sensitive skin. Second purchase.
WATCH IN-DEPTH YOUTUBE INTROS AND REVIEWS OF OUR PRODUCTS BY:

STEPHANIE MARIE REVEALS 
EAUPHORIA + COLLAGENEROUS AS HER 
JAN 2017 SKINCARE FAVORITES

 
YOUTUBE BEAUTY EXPERT SEREIN WU 
SHE LOVES EAUPHORIA + COLLAGENEROUS!



NATHALIE THE BEAUTY DIVA ADORES OUR PRODUCTS.
LOOK AT THE BEAUTIFUL GLOW ON HER FACE!!
SWISS ENGINEERED SKINCARE FOR SENSITIVE SKIN
+ 
What we do at QLABO
We create powerful anti-aging products for sensitive skin. Our formulas put care back into your skincare, without harsh irritants, and in doing so restore health and beauty to your skin.

Thank you for supporting a Singapore brand!