Highlights
?
Due to overwhelming orders, please expect a delay in fulfillment between 5 to 10 working days.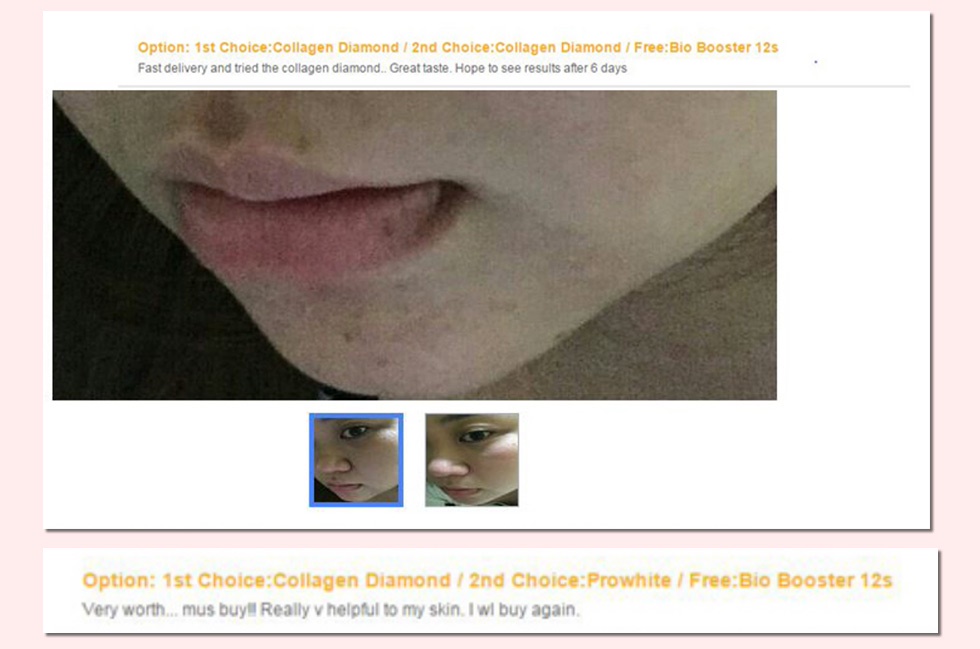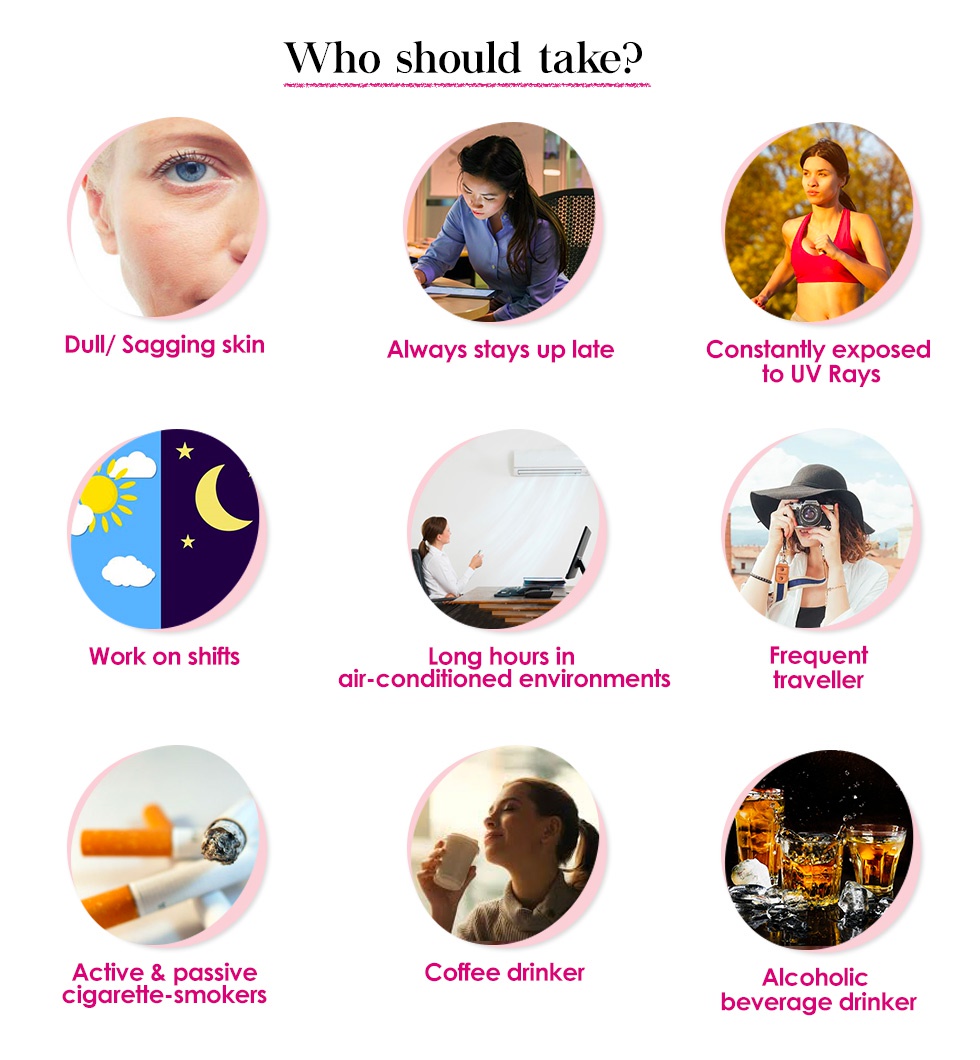 2. DIAMOND NITE (5300mg)


Kinohimitsu Diamond Nite Drink is the 
first and only collagen formula in the market
 that induces mind relaxation. In just 8 hours, it rejuvenates your body; improves skin metabolism and collagen synthesis.
As soon as in 6 days, skin becomes smoother and pores are less visible.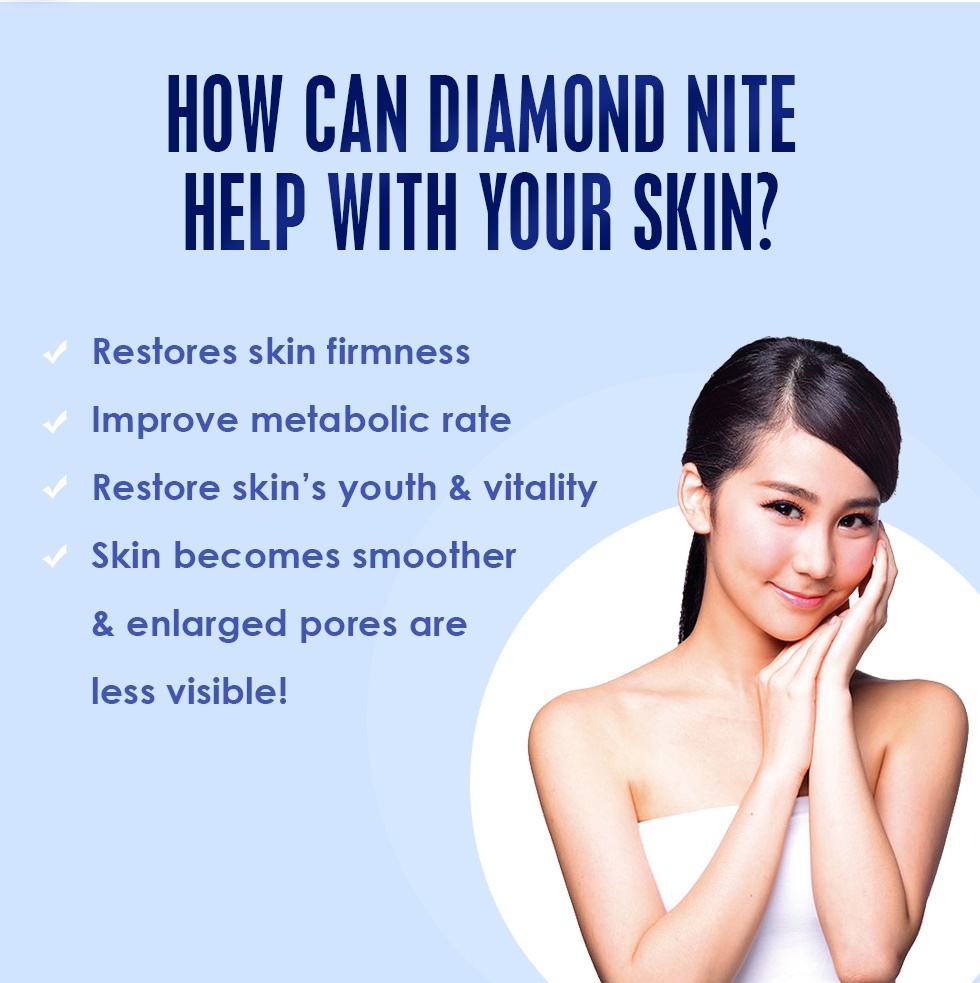 3. PROWHITE

Lighten Dark Spots, Freckles, Scars, Pigmentation 
and Uneven Skin Tone with 

Prowhite

!


ALWAYS UNDER THE SUN?
Applying sunscreen and sunblock is not enough to protect your skin!

Dark Eye Circles?
CONSTANTLY Stressed?
With Kinohimitsu Prowhite that is carefully formulated in Japan, it helps to:
Lighten Dark Spots

Lighten Pigmentations

Anti-Ageing

Brighten Skin

Eliminates Spots

Prevents Melanin Formation

Repair your skin Cell

Lighten dark Eye Circles

Maintain Healthy Liver
Prowhite contains 

Glutathione (Master Antioxidant that is most concentrated in our liver, acts as a powerful antioxidant to fight off free radicals) and two 'superfruits' - Camu-camu and Maqui Berry

, that works to eliminate spots and reduce oxidative stress! 

RESULTS?
SKIN IS SIGNFICANTLY IMPROVED:


SEE 

VISIBLE IMPROVEMENTS 

ON PEOPLE'S WHO BEEN TAKING REGULARLY:

QOO10 CUSTOMERS REAL LIFE REVIEWS!
All Kinohimitsu Products ARE 

100% NATURAL

. 

Kinohimitsu is the only collagen brand that is SGS certified - NO ADDITIVES, NO COLOURING, NO ARTIFICIAL FLAVOUR, NO CHEMICALS, NO HORMONES.
4. COLLAGEN MEN

Having oily skin? Enlarged pores? Fine lines? Tired and lacking of energy? Blemishes?


Kinohimitsu Collagen Men Drink is the FIRST ever collagen drink specifically catered to satisfy the needs of men's skin. 

Infused with 5300mg of Collagen Pepetide as well as excellent moisturising ingredients, Kinohimitsu Collagen Men Drink aids in:

- Reduce excessive oil production and creates a shine-free complexion
-Reduces and prevents blackheads, whiteheads and blemishes 
- Tightens pores for smooth skin 
- Plumping up skin
- Smoothening fine lines
- Regulating oil production
- Healing facial scars and restoring youthful vitality to the skin
- Protects, soothes and heals damaged skin cells and scars 



Get clearer, smoother, and visibly lifted skin in just 6 days.




100% Natural ingredients. 
No chemical, no preservatives, no sugar added, no hormones, no artificial colouring/flavouring.
*No hormone means that even females (who have oily - combination skin) are able to take Collagen Men too. Those who have been taking for a long-term basis have seen a reduction in blemishes, blackheads, pimples and less oil on their face!


AS SEEN ON TV