Highlights
Click below images to select options.
?

  Retail price $99! 
BEFORE PRICE  
????

$45.90

!!!????

????$32.90 ????
(Cool-Tech 6D Curve)
????$34.90 ????
(New Edition Tencel 6D Curve) 
Notice 

You may feel uncomfortable on this pillow during the first few days because it needs time to fit your neck contour, but you will enjoy an extreme comfort after you get used to it! Normally, you need 3-5 days to adapt to this pillow.

New pillow will have a natural scent comes from the materials, it is nontoxic. This smell should dissipate several days later after the pillow is aired out.

Please don't expose the pillow in the sun or wash the pillow core. Sun exposure and water can destroy the structure of the memory foam and influence the hardness of this pillow. You can wash the pillowcase by warm soap water, and put the pillow core in a well-ventilated area for a period time to clean it.

Notice  
*Note: Pillow has been compressed for shipping. It might appear to be thinner when you just open. It will be back to its original size after 1 week+.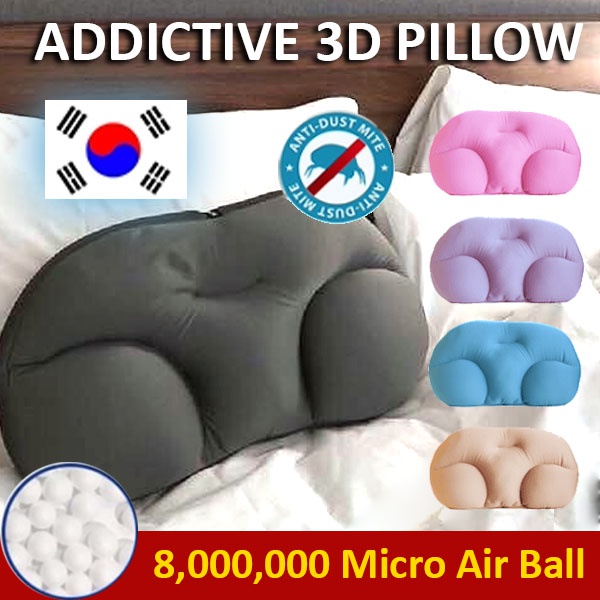 Retail price $89!!


SPECIAL PRICE
????$23.90!!!????

JAPAN KRAFTER 
ADDICTION  PILLOW 

High density , Low elasticity
3D Ergonomic design
8,000,000 Micro air ball
Entire washable


Buy 3D Addictive Pillow 
+ FREE Laundry + FREE COVER 


 Click Here 
_________________________________________________________________________________________


INTELLEGENT PRESSURE RELIEF

PILLOW ADAPTS TO YOUR CONTOUR
WITHOUT THE NEED OF AJDUSTING PILLOW 


SUPERIOR BRACE SUPPORT

PILLOW ENGINEERED TO
PROVIDE OPTIMAL NECK 
SUPPORT WHILE COMFORTABLY
CARDLING YOUR HEAD 
SO IT SUPPORTS YOU 
NOT YOUR CHIROPRACTORS