Highlights
?


==============
HOW TO ORDER?

THE USE OF SHOP COUPONS ARE NOT ALLOWED IN THIS LISTING AS WE HAD ALREADY INCLUDED THE DISCOUNTS IN THE FINAL PRICING ! YOU MAY USE Qoo10's CART COUPONS IF YOU HAVE THEM
==============

BREASTFEEDING, PREGNANCY & CHILDREN SAFE !
NO SILICON & NO PARABEN
FORMULATED AT PH5.3 ( SLIGHTLY ACIDIC )
USE IN HAIR TRANSPLANT HOSPITALS, CLINICS & SALONS IN KOREA

The Black Hair Boosting Shampoo/Tonic & PRP similarity??
The key ingredient in the Black Hair Boosting Shampoo and Tonic is P1P, a compound designed to resemble blood platelet-derived S1P in its hair follicle healing and growth stimulation capability. The reason why it was developed synthetically is because S1P is derived from blood platelets in the blood, and is expensive to reproduce. There are even S1P injections, most notably in Platelet-rich plasma therapy, PRP. This is the injection of one's own blood platelets into parts of the body to simulate healing and repair of tissue. It is used to help treat hair loss as well, but of course the procedure is costly and painful to endure.The Black Hair Boosting Shampoo and Tonic is of course far easier on your pockets, with the same hair follicle stimulation that S1P would provide in its very own P1P. Very much worth the purchase to help enrich your scalp to boost growth of strong hair!


When you've experienced damage from use of chemicals on your hair, the strands are at their most delicate. As such they require the utmost care along with your scalp in order to help you heal well. Plenty of typical shampoos fail damaged hair in this part specifically because they contain ingredients like silicon. The problem with silicon is that all it does is coat your hair with buildup without really adding anything to it, preventing it from soaking in enough moisture, and the result may be brittle hair that easily breaks. The Black Hair Boosting Shampoo was designed to be the exact opposite of this, healing the scalp and damaged hair strands instead. Each consecutive wash leaves the hair strands feeling softer, and in time with even more washes, they become even stronger. This is of course the work of P1P, the hair and scalp restoration ingredient that's the star of this shampoo's formula. You don't need conditioner to soften your hair anymore because The Black Hair Boosting Shampoo will do it for you. It may feel a little weird at first washing without a conditioner, but once the softness kicks in at about one or two week(s), you will know that you made the right choice. No silicon of artificial ingredients that do nothing to strengthen your hair, only unique clinical selections that soften and strengthen your hair all at once!
1 BOTTLE OF 750ml CAN LAST FOR 2-3 MONTHS DEPENDING ON YOUR HAIR LENGTH!

 DEAL 0

(
2 JULY PROMO SET
)
 DEAL 1 

DEAL 2
DEAL 3


DEAL 4


DEAL 5


DEAL 6


DEAL 7


DEAL 8


DEAL 9


DEAL 10


DEAL 11

MANY OF YOU HAVE ASKED, WHAT IS THE DIFFERENCES BETWEEN BOTH OF OUR BESTSELLING ANTI HAIR LOSS PROGRAM IN COCOMO. PLEASE KINDLY REFER TO THE BELOW CHART FOR A CLEAR COMPARISION:
CLICK HERE TO BUY ZAOL FULL RANGE:
https://qoo.tn/BuUzkW/Q100018046
CLICK HERE TO BUY ZAOL FULL RANGE:
https://qoo.tn/BuUzkW/Q100018046
==============

A NOTE FROM OUR FOUNDER; YURA


The restorative power of the Black Hair Boosting Shampoo
As a hair care enthusiast, I stand by my belief that true hair care should always begin form the scalp. It is the bed from which the rest of the hair grows, and when it is healthy, you get beautiful lustrous mane in exchange. This is why today is a good day to introduce you to the Black Hair Boosting Shampoo, so you too can see what it has done for me!

What is the Black Hair Boosting Shampoo?
In my experience, the best way to describe the Black Hair Boosting Shampoo would be an all rounded hair cleanser that also doubles as an intensive treatment for both your scalp and strands. To understand how effectively this shampoo is, we must take a closer look at its ingredients and just how much they can do!
Instant soothing per wash
Nothing quite beats the cooling feeling that washes over my scalp every time I lather in a palm full of the Black Hair Boosting Shampoo. This soothing feeling is the work of phytosphingosine-1-phosphate or P1P for short, Willow Bark Extract and Chamomile Flower Water. Together they penetrate the skin of the scalp and their collective anti-inflammatory essence actually calms everything down really well. Coming from a long day that is full of stress and scalp damaging heat is now something that doesn't bother me so much, because of the soothing that I know waits for me when I wash my hair later!
Intensive scalp healing with P1P
I talked about the soothing properties of P1P in the Black Hair Boosting Shampoo, but that's not all that it can do. P1P is also a healing stimulating antibacterial that reaches into your scalp to strengthen the cells in it from within.  This is absolutely my top recommendation for anybody with an incredibly sensitive scalp. Sensitivity may arise from a number of issues, such as damage by previously used products, really pulled hair or just overall tissue tenderness. Either way, this is the shampoo that works to fix all that for you.
Stimulating scalp health
Continuing with the punch-packing ingredients in the Black Hair Boosting Shampoo's list are those that are in it to improve overall scalp health. Healing is one thing but maintaining a well-functioning scalp is what comes after all the healing is done. I mentioned earlier how the scalp is like a garden from which hair grows. To that effect, this formula has Niacinamide and Hesperidin which improve blood circulation to the scalp. With constant nourishment throughout, the scalp is able to produce strong voluminous hair!
No more weakening hair (Pro Vitamin B5)
Finally topping of the Black Hair Boosting Shampoo's rejuvenating effectiveness is what it can do for your existing hairs as well. So many circumstances actively weaken the hair, resulting in dry, thin and practically weak strands. For such cases, this formula contains Pro Vitamin B5 and Willow Bark Extract. These two ingredients are charged with the task of strengthening your hair. Pro Vitamin B5 actively coats each strand, effectively increasing overall volume. Willow Bark Extract also layers over hair strands, protecting them from the elements that would weaken them. In time the thinning becomes a thing of the past as this shampoo increases overall volume, strength and curliness!
To get the most out of your Black Hair Boosting Shampoo
(1) Begin by wetting hair with lukewarm water.
(2) Apply the shampoo and massage the scalp until decent foam is formed, and continue massaging for about 3 minutes.
(3) Rinse with lukewarm water before drying your clean hair properly.
Don't let weak thinning and scalp sensitivity get you down, let the Black Hair Boosting Shampoo restore your lustrous head of hair and your confidence along with it.


============== 

THE BLACK HAIR BOOSTING SHAMPOO IS A CO-WASH PRODUCT. THIS HIGHLY CONCENTRATED DOUBLE DUTY SHAMPOO + CONDITIONER WASH HEALS YOUR DAMAGED SCALP AND STRANDS WITH A SILKY SOFT FINISH YOU WON'T BE SHY TO TOUCH ! IN ADDITION TO TOUCH, THIS HAIR BOOSTING SHAMPOO PROMISES SHINE, GLOSSY FINISH AND CALM FRIZZ!!

A SMALL AMOUNT IS ABLE TO LATHER UP A GOOD AMOUNT OF SOFT & RICH FOAM FOR THOROUGH CLEANSING FROM HAIR ROOT TO TIP! 

 HIGHLY CONCENTRATED; NOT DILUTED



A 10 CENT COIN CAN GENERATE THIS AMOUNT OF FOAM:


A 20 CENT COIN OR LESS IS SUFFICIENT FOR A 1 X MAN HAIR WASH



1




Shampooing alone may dry out your hair. Conditioner alone may leave your hair unclean with residual build-up. THE BLACK hair boosting shampoo solves this problem for you by using their pantented ingredients to gently cleanse and conditions your hair all at once!

(1) Refreshes and Nourishes fine hairs, damaged and weakened hairs, fragile and greying hairs in one step without weighing down or drying out your hair and scalp
(2) Gently Conditions and Cleanses your hair Simultaneously leaving no build-ups
(3) The highly concentrated formula tenderly detangles your knots without stressing or irritating your scalp
(4) Volumizes Refreshes and Nourishes your hair in one step without drying out your hair or scalp
(5) Tames the frizzes, tangles and fly-aways leaving your hair soft, smooth and odorless (no choking scents)
(6) Great for sensitive skins and stressed hairs due to exposure to chemicals, heat and postpartum hair loss
2
The Black Hair Boosting Shampoo was made for specifically for your weakened sensitive scalp. This is because of the ability of its star ingredient, phytosphingosine-1-phosphate (P1P) to reach deep into your damaged tissue and stimulate intensive repair. Derived from blood platelets specifically for their ability to speed up would healing, P1P restores your scalp to its strengthened glory, giving you much needed stress relief!




3
Why your Black Hair Boosting Shampoo wash feels really soothing is no accident. A careful selection of P1P and Chamomile Flower Water makes up the calming agents in this formula, drastically reducing the inflammation that you would feel from any damage caused to the scalp. This could be prior product damage, scalp mistreatment or just general sensitivity. Enjoy that cool feel with each wash!





4
What is P1P and why is it the star ingredient in the Black Hair Boosting Shampoo's formula? Phytosphingosine-1-phosphate or P1P for short is a natural compound that is derived from platelets. In the body, platelets are responsible for the repair of damaged cells, creating the clotting that starts off the healing process. On your scalp, P1P speeds up the healing of scalp tissue, allowing for healthy hair to grow!





5
What the Black Hair Boosting Shampoo does to actually boost hair growth? 
Of course it clears your hair of accumulated dirt, but it deeply tends to your scalp as well. P1P stimulates the healing that gives you a calm scalp while Niacinamide and Hesperidin improves blood flow to it. Pro Vitamin B5 increases its volume of weakened strands while Willow Bark extract keeps them protected!



6
How the Black Hair Boosting Shampoo works to give you a healthy scalp.
Niacinamide and Hesperidin were added to this formula for their ability to stimulate and improve blood flow to the scalp. When there's more blood, the skin gets even more nourishment. Of course well-nourished scalp makes for a great place where a healthy head of hair can finally grow!


BEFORE >>>>>>>>> AFTER



7
The P1P in the Black Hair Boosting Shampoo may care specifically for your scalp, but it is Pro Vitamin B5 that specifically tends to your existing hair. It moves to coat your hair strands, shaft by shaft, forming elastic coating over them entirely. During perming, Pro Vitamin B5 actually increases your hair volume by as much as an extra 10%. That's plenty of hair making a comeback!



8
Who was the Black Hair Boosting Shampoo made for?
• Someone with a really sensitive scalp. This may be previously damaged scalp as well, because of the stimulated healing.
• Any one dealing with hair that keeps thinning. The volumizing is enough to keep many coming back.
• Anyone with easily irritated scalp. This could be scalp that feels itchy or tender. This formula does a great job reducing irritation or inflammation significantly!

Make sure that you're using your Black Hair Boosting Shampoo properly!
(1) Wet your hair with lukewarm water first.
(2) Pump out some Black Hair Boosting Shampoo and lather in your hands to form foam.
(3) Spread this foam in your scalp and massage deeply for at least 3 minutes for the best possible results.
Of course rinse it all out (again with lukewarm water) afterwards!




10
If you're looking for an extra effective shampoo, then look no further than the Black Hair Boosting Shampoo!
Each wash is more than just a dirt removing cleanse. It is an intensive soothing and healing experience that tends to the bed of hair that is your scalp.
Each wash is also extra volume restored to your thinning strands of hair, so you can get back your beautiful curls!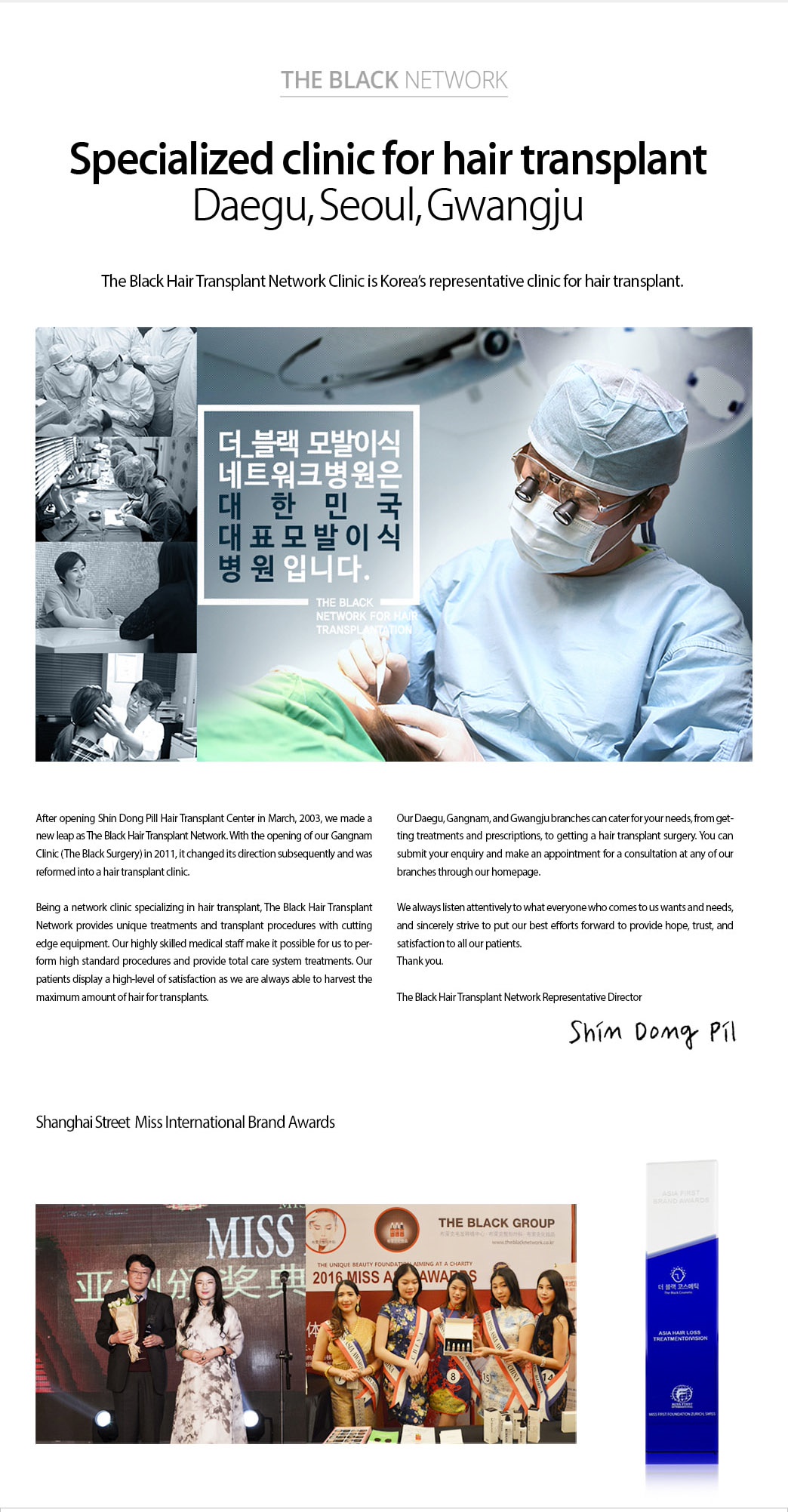 ==============

A NOTE FROM OUR FOUNDER; YURA


Scalp focused treatment with The Black Hair Tonic
Your hair is the crown that completes your head. A good head of hair can complete any look you plan out, and for many it is the mark of true beauty. Personally, any efforts that I make to improve my hair must start with my scalp, and it is for this reason that I have come to seek out The Black Hair Tonic.
What is The Black Hair Tonic?
Created out of the need to have a deep intensive treatment solution for troubled scalps and thinning hair, The Black Hair Tonic offers just the right solution to your troubles. It is in fact a brilliant mix of potent ingredients, each with a specific contribution to make towards restoring your beautiful head of strong lustrous hair!
Deep tissue scalp healing
As I expected, The Black Hair Tonic's main region of application is the scalp. This is by design; because of course a healthy scalp generally means healthy hair. This is why for a sensitive or damaged scalp; its formula contains phytosphingosine-1-phosphate, or P1P, a compound derived from blood platelets. It stimulates the repair or damaged of worn out cells of the scalp, relieving sensitivity and making it possible for healthy hair to grow again!
Intensive growth stimulation
With healing well underway for your troubled scalp, The Black Hair Tonic works to encourage the growth of a proper head of hair as well. Once again this comes down to the treatment of the scalp, where Growth Factor, Niacinamide, Copper Tripeptide and Tocopheryl Acetate shine as part of its formula. Together they stimulate hair follicle growth, which creates strong hair strands. To keep this growth going, they also encourage proper blood circulation to the scalp, so that it receives more than enough nourishment to allow for said hair growth. This is a brilliant growth concoction designed to create your lustrous curly crown!
Hair loss prevention
It's great when you have The Black Hair Tonic to keep give your scalp that boost in stimulation for better hair growth, but it is even better to help prevent this hair from being lost as well. That's why experts decided to add Biotin and Dimethyl Sulfone, along with Copper Tripeptide to this formula. Their protective function keeps the hair from weakening and prevents the production of hormones that could cause hair loss like DHT.
Scalp cell nourishment
Now to cap off its list of benefits, The Black Hair Tonic also essentially nourishes the cells of the scalp. A mix of natural ingredients  include herb extracts like Rosemary, Matricaria and Thale Cress which are essentially food for your repairing or strengthening cells! The fact that they are naturally sourced also means that they are incredibly gentle on the skin of your scalp.
Using The Black Hair Tonic
(1) The best moment to use The Black Hair Tonic must be after you've shampooed your hair.
(2) Simply spray a moderate amount over the scalp and massage for a few minutes for proper absorption of nutrients.
(3) Use it every day, at least twice for the best possible results. Ideally a 3 month long regular daily spray would be great!
So if you are tired of your scalp troubling you and your hair constantly thinning out, then look no further than The Black Hair Tonic.

==============

1
When it comes to scalp focused treatment, look no further than The Black Hair Tonic. This brilliant mix of ingredients gives your scalp the full healing and restorative treatment. On top of this, it sends you off with more than enough invigoration to grow back strong, lustrous hair! Your scalp finally gets the relaxed soothing that it deserves, so that the cells can focus on repair that you desperately need!




2
Made specifically to improve your scalp, The Black Hair Tonic brings 4 ingredient benefits to the table
• Deep tissue healing for damaged skin cells with phytosphingosine-1-phosphate (P1P)
• Scalp nourishment from naturally sourced herbal extracts like rosemary, thale cress and Matricaria.
• Scalp stimulation for proper hair growth from Niacinamide, Growth Factor, Tocopheryl Acetate and Copper Tripeptide
• Hair loss prevention, overseen by Biotin and Dimethyl Sulfone.

3
How The Black Hair Tonic heals your scalp with P1P.
As the star ingredient in this tonic, experts derive P1P from blood platelets. Inside the body, it is the platelets that start the healing process wherever there is cell damage. It follows then that on the scalp, a bit more P1P makes the scalp heal that much faster from any previous damage, so that your hair can grow peacefully again.


4
The Black Hair Tonic offers more than just healing of damaged scalp tissue.
Niacinamide, Tocopheryl Acetate and Copper Tripeptide are also included in order to stimulate increased blood flow to the scalp area. More blood flowing underneath your scalp means that more nutrients are received in the cells. In the end your scalp becomes a healthy bed from which your beautiful lustrous hair can grow once again!


5
The Black Hair Tonic protects your already existing hair from premature loss. Hair loss is a problem many still struggle with, and this formula tackles it with a mix of the vitamin Biotin and Dmethyl Sulfone organic compound.
Together they repair any damage on your existing hair strands, allowing your strong hair to return once more. This is just the right kind of protection that your hair needs!

6
The ingredients in The Black Hair Tonic that you won't often hear about; part 1: Camellia Sinesis Leaf Extract.
You may recognize it by its most common name: tea plant. Yes, this selfsame tea that you're used to drinking is amazing at cleansing the scalp of impurities. Its antibacterial effects ensure that your hair scalp is always germ free!
7
How The Black Hair Tonic actually prevents hair loss; part 2: stopping DHT production.
Dihydrotestosterone or DHT is a hormone that is produced in the body as a byproduct of the other hormone testosterone. It has been found to cause the hair follicles to shrink, causing hair loss in the form of baldness.
The Camellia Sinesis Extract and Copper Tripeptide in this formula both inhibit the production of DHT, actively preventing hair loss!
8
The ingredients in The Black Hair Tonic that you don't often hear about; part 2: Growth Factor.
This naturally occurring substance is found in plenty of cells, and it is capable of stimulating cellular growth, hence the very specific name. Experts concentrated it into this formula for this specific reason, so that it invigorates the growth of healthy scalp tissue!
9
Getting the most out of The Black Hair Tonic comes down to how well you use it.
• ALWAYS shampoo thoroughly first before using it, so that your scalp is most receptive to nourishment.
• Part your hair accordingly and carefully spray a sufficient amount directly on the scalp.
• Use your fingers to massage the tonic into your scalp for a good 5 minutes and you're good to go!
10
The Black Hair Tonic is finally here to help you reclaim your full thick tuft of hair! Make sure to use one to two times each day for the best possible results. A few months of consistent daily use and your beautifully lustrous locks will be in full bloom once again!



Everything you need to know about The Black Hair Boosting Shampoo and Tonic
Q: I am pregnant, is The Black safe to use?
A: Of course. The Black hair products were made from naturally sourced ingredients that have been tested and found to be harmless to the body.
Q: I am Breastfeeding, is it okay for me to use The Black products?
A: There no potentially harmful ingredients used in the making of any of The Black hair care products, so yes, you can use it even if you are breastfeeding.
Q: Can I use The Black Hair Boosting Shampoo on my children's hair?
A: Yes. This shampoo is really perfectly safe for children to use!
Q: My hair is thin and weak from using dyes and perming, is this the product for me?
A:  Absolutely! Aside from the scalp healing P1P, this formula also contains Pro Vitamin B5 which strengthens weakened hair, improving its volume by up to 10%!
Q: My scalp was recently damaged. Is it safe for me to use The Black Hair products?
A: Of course! In fact, The Black line of hair care products was made to help heal scalp tissue, so your hair can grow again!
Q: My scalp is sensitive; will The Black Hair Boosting Shampoo irritate it?
A: Not at all! In fact, the natural ingredients include Chamomile Flower Water, Willow Bark Extract and P1P which all soothe easily irritated skin!
Q: How often should I use The Black hair products?
A: Daily use is most recommended, but for more scalp sensitivity, you can use them twice in a day.
Q: How much of The Black hair products should I use?
A: If your hair is short, just pump out the shampoo 1.5 times for the 250ml bottle, and once for the 1000ml bottle.
For The Black Hair Tonic, simply spray an ample amount onto the scalp and massage well.
Q: What is the P1P in The Black Hair care line and what does it do?
A: P1P is short for phytosphingosine-1-phosphate, a compound derived from blood platelets. It stimulates the healing of damaged tissue, and so in this formula, it makes it easier for damaged scalp cells to heal.
Q: Does the Black Hair Boosting Shampoo and Tonic have any added artificial colorings, dyes or surfactants?
A: There are no added colors, no parabens and no silicon in any of The Black Hair care products.
Q: I have dandruff. How does The Black Hair Shampoo and Tonic help me?
A: The Black Hair Shampoo and Tonic both have slightly acidic pH values, which are not only great for skin improving bacteria to thrive, but also makes it difficult for dandruff to form on the scalp!
All products inquiries can be directed to: +65 8425 5525